The 2022 World Indoor Bowls Championships
The highlight of the indoor bowls calendar, we will be hosting bowls' biggest tournament for the 24th year running in our impressive International Arena. The very best players from around the world, together with up-and-coming bowls stars, will descend on Norfolk for 17 non-stop days of bowls.
We can't wait to welcome spectators for the 2022 edition of the World Indoor Bowls Championships and it'd be great see you there. Next year's breaks have been extremely popular so far, so if you want to secure your spot, head over to our 2022 World Bowls Breaks now.
About Potters Resort
Potters isn't just for World Bowls - find out more about the award-winning resort and why the Potters experience is one not to be missed.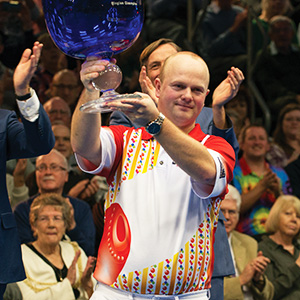 New to Bowls?
Discover more about the sport of bowls, the different formats and find why you should try it at Potters Resort.
Discover More